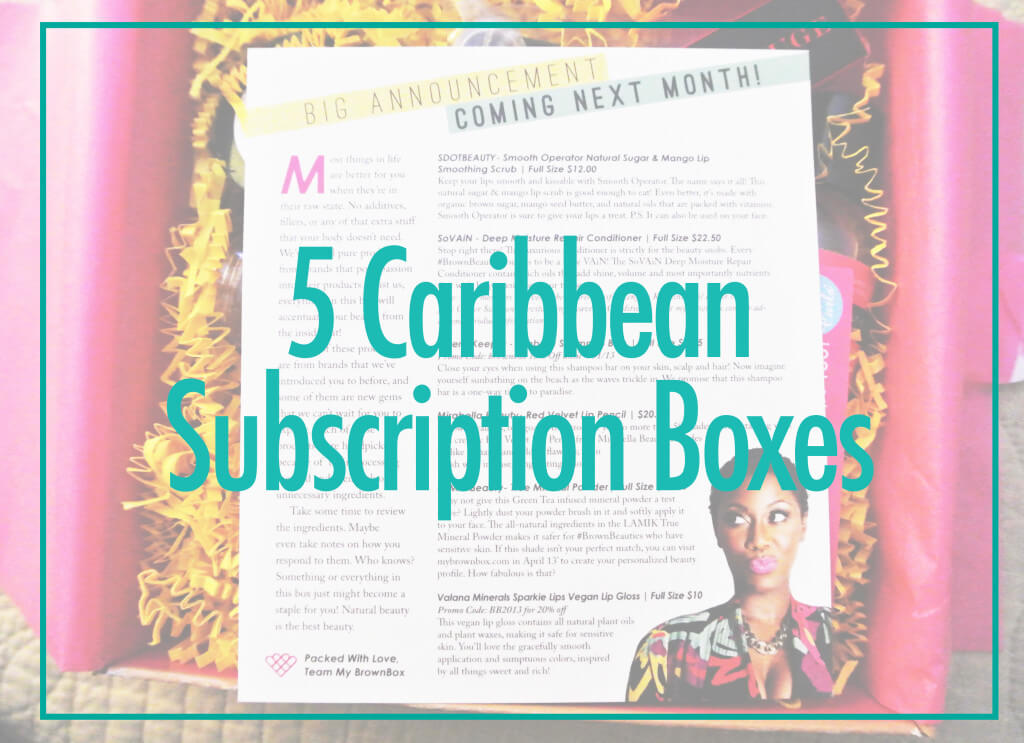 Subscription boxes are the ultimate "try before you buy" experiences. There are the heavy hitters that have been around for a long time like Birch Box for beauty, Curlbox for the naturalistas and my personal favorite Cocotique for beauty products for women of color. Subscription boxes have become quite the business; so much that major brands are including these box sampling programs as part of their marketing budget and brands like Essence Magazine, Sephora, Target and Walmart are creating their own subscription boxes to get in game. These boxes are carefully curated with a specific target audience ranging across industries from wine sampling to healthy snacks.
The exploration of new brands, independent product creators are able to showcase a variety of products that fit within a specific lifestyle market. Excitingly, Caribbean subscription boxes are also on the rise. For many of us you may think, "Why would I need a box like this, when I can just wait until I visit home and stock up?" There are plenty of reasons boxes like these appeal to Caribbeans in the diaspora.
Gift giving – Some of these boxes make great gifts for family, friends, college students, or a boss or client you want to share your Caribbean heritage with.
Local products – Explore other local products from the Caribbean that aren't mass produced or sold. While some of us in metropolitan areas have access to these items, many are limited, why not have products delivered to your door step regularly?
Buy Caribbean – Support Caribbean business owners by valuing their products enough to pay for them (yeah, I said it!)
Here are a list of 5 Caribbean subscription boxes you should try:

diemBOX is a monthly discovery box of 5-6 fabulous, Caribbean-inspired, lifestyle items mailed directly to your door. The beauty of the Caribbean can be seen through the varietal expressions of color and style, from the people to the music, food and culture, each island is uniquely exquisite. (Currently only shipping in Trinidad, but expanding to the U.S. by the end of 2015)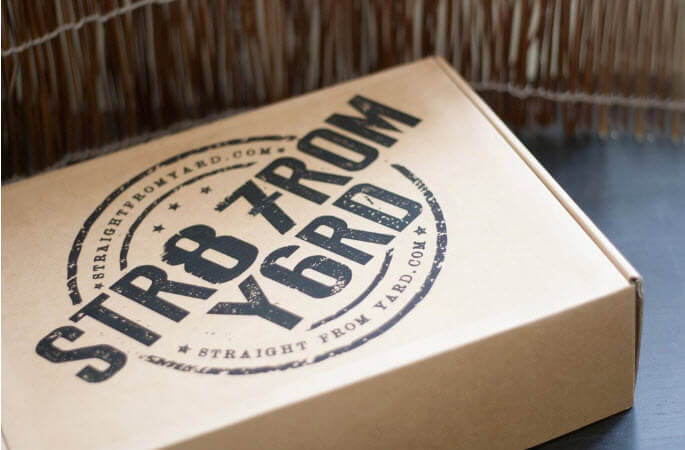 Straight from Yard –  Kerry of Carry on Friends interviewed Straight From Yard  creator Shelly-Rae James on the COF Podcast. Here you'll find some of the finest handcrafted Jamaican products available for purchase and some are exclusively available at Straight from Yard. Our artfully presented Gift Crates bring the best of Jamaica to you; from our exquisite products to the beautifully handmade wood crates.

Tabanca Box is a subscription box service from the Caribbean catering for the Caribbean Diaspora – bringing the Caribbean to your doorstep. Offering Caribbean snacks, sauces, souvenirs, spices and breads.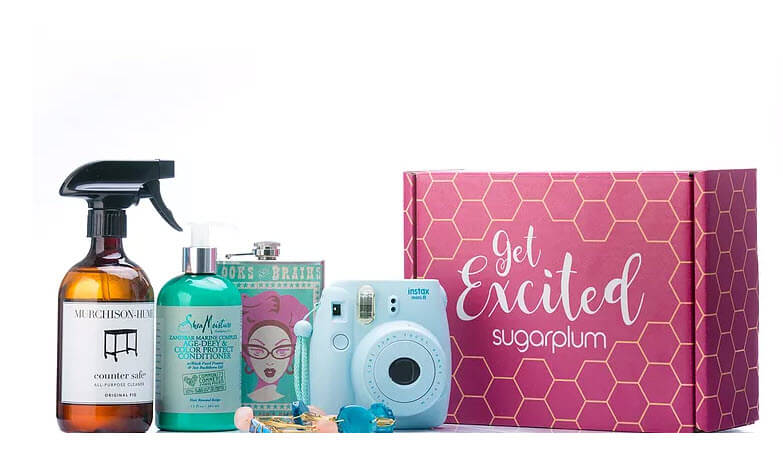 Sugar Plum Box is a beauty and lifestyle box based in Jamaica. Mixing local, regional and international brands. Love the items in the gift box? You can also purchase some through their online shop!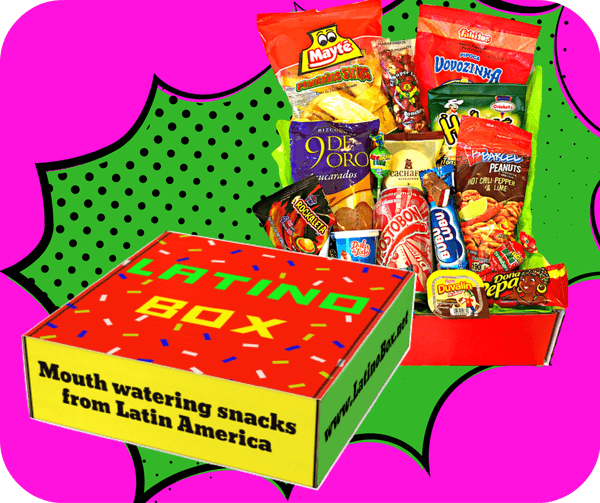 Discover small treats and new eats with Latin flavors with the Latino Box, a box of curated snack from Latin America.