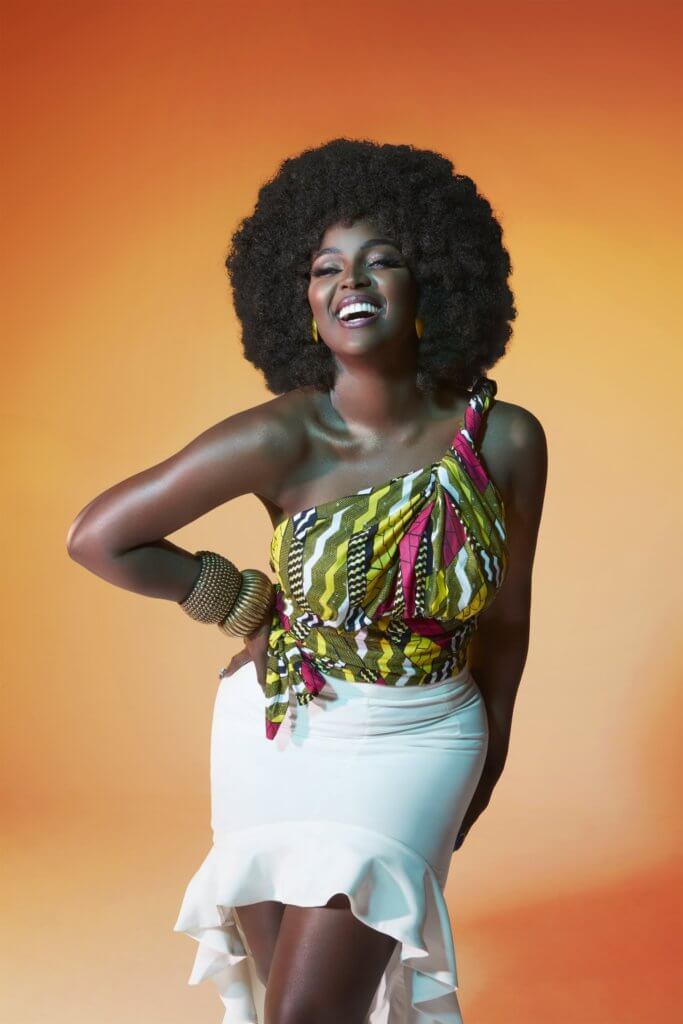 Amara La Negra made her debut on Love & Hip Hop Miami and her larger than life Afro, beautiful brown skin and Dominican roots were met with controversy. Amara's cultural identity became a target onscreen with producer Young Hollywood and in social media. Girl, you don't have to prove anything to anyone…just be your beautiful melanated self and represent YOU.
Amara La Negra is a woman
Amara La Negra is a black woman
Amara La Negra is a black latino woman
Amara La Negra is a black Caribbean Latino woman
Amara La Negra is a black Caribbean Latino woman in the entertainment industry
In no particular order, these characteristics make up who Amara La Negra is as a person and her persona as a music artist. Not met without challenges, she's putting colorism at the forefront of her brand on purpose because, "Not all Latinas look like J.Lo or Sophia Vergara, where are the girls that look like me." It was the definitive statement that made Amara La Negra stand out.
Although Amara is not the first Afro-Latina in the franchise, it is the first time, we watch colorism play out on VH1 within the Latino community. We all know that it exists, but not always publicized. As Amara was speaking with producer fellow Latino producer Young Hollywood who flat out told her that she needed to lose the Afro and Black Latino persona in order to be taken seriously in the most condescending tone, mocking her every statement. Amara stood her ground and handled the conversation in a professional manner, which obviously didn't sit well with her. Amara's calm demeanor and leveled response 
Once Love & Hop Miami aired, Amara clearly lead the pack as the breakout star due to her storyline…we are here for it! If representation matters then, make it matter for all. The Black experience is not singular even though it may be similar. Amara truth highlights the truth of many and has many layers. Colorism isn't just a black experience either. There's evidence of colorism almost every country in the world. Until all shades of women are appreciated, and variety becomes the beauty standard we'll continue to support and praise stories like Amara La Negra.
When you see women of color and respect us.