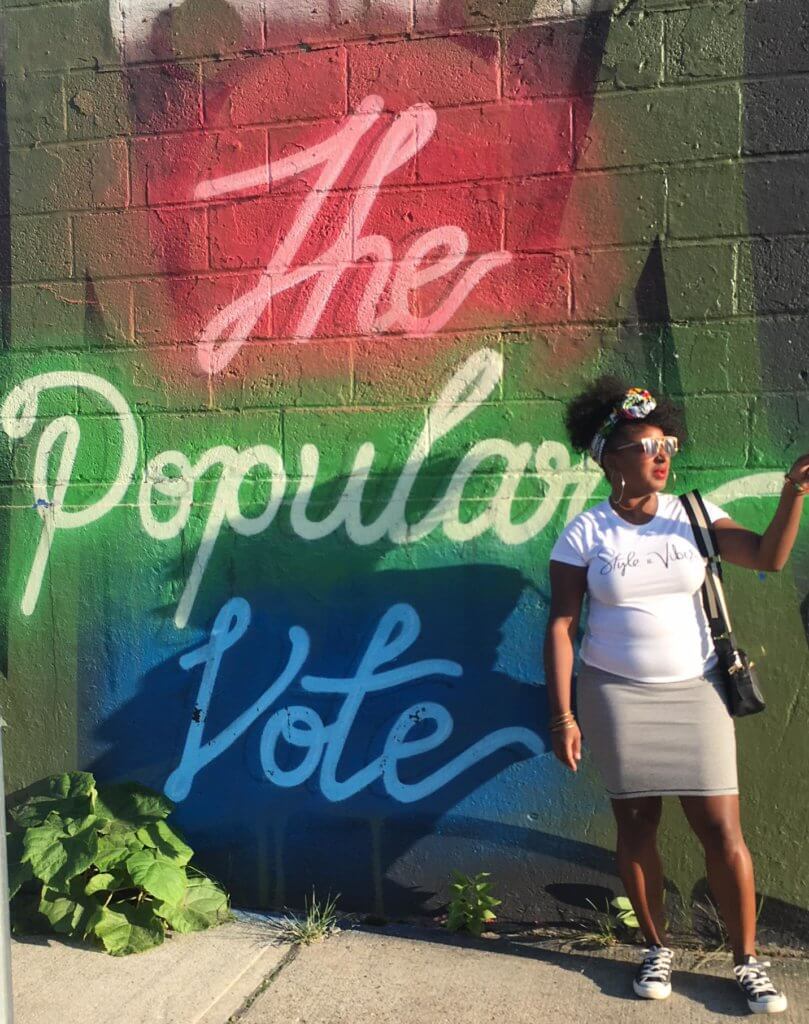 Trinidad Carnival is described as one of the best cultural experiences ever! It's been on my bucket list forever. Of course, I didn't want to go alone, but every time I tried to plan with friends someone would bail (life happens so I completely understand) but around this time last year, I set my mind on going. I found a group of other solo women newbies wanting the same experience and immediately started planning.
Once I started to research I felt like I was too late to do 2017 so 2018 was going to be my year (this means my trip was over a year in the making.) Most of the information out there is more of a guide for picking the right band and costume, the energy you'll need and the "must do" parties. The amount of information alone can be overwhelming. Not only is the information overwhelming so are all things involved in planning! There are a few concierge services that can provide all of the above services with little hassle at a premium price. The premium price could be worth it, but I didn't go this route entirely.
Prepare for non-stop heart palpitations, anxiety and all around foolishness that will have you pondering if this was the right thing to do…
I'm too deep to turn back now, so I've decided to just chronicle this journey leading up to the actual experience. This is my first carnival playing mas and trying do all the activities associated with the experience.
First things first…Budget & Plan.
While you can probably go to Trinidad & Tobago for a fraction of the cost any other time of the year, it will triple during carnival time. The total spend, you can easily rack up anywhere between 3k-5k minimally (you will have buyer's remorse and will ultimately just say "F**% it…YOLO" )
After asking a million questions in Facebook travel groups and stalking Trinidad Carnival Diaries I learned the timeline of priorities: Secure your room, flight and band (I'm not about that "back packer, on the fly or the showing up and figuring out logistics" life, so this seemed fitting.)
Room…booked ($1000) – I'm sharing with 3 others
Flight…booked ($700)
Carnival costume (deposit down, but final will be about $900 for a backline costume with a major band)
Now that the basics are covered, what's up in the air are the incidentals: 
Transportation – ??
Food -??
Hair/Make-up/Clothes -??
Parties -??
This last one is what's causing the most anxiety. November through January is when most of "it" parties start to sell tickets. A major must do Private Ryan's "Soca Brainwash" is top of everyone's list. The link was posted last week so I had 2 devices on deck just in case one wasn't working, Soca Brainwash NYC sold out in about 15 minutes, but I did get to the one in Miami this year so I knew it could go either way. Clearly, I'm not the only one with that idea because the site immediately had server issues (there are probably people still refreshing to see if there are more tickets.) Apparently, the ticket site was attacked and out of Ryan's control, but that didn't stop the mass from demanding answers (we Caribbeans doh play when it come to ah fete.)
Sad I won't be able to enjoy Soca Brainwash, but I'm on to the next. So as I'm looking at the list of other "must do" fetes, I'm seeing there are somewhere you needed to be invited, yes INVITED by a committee member (le sigh!)
So you either request a ticket or have your crew ready with speedy digital fingers and high-speed internet to ensure that you can secure a ticket or 2. Then there's always the 3rd party sellers i.e. the man on the side ah di road selling tix when you get there.
The saga continues. Stay tuned for more Road to Carnival Chronicles.
Lesson one: Trinidad Carnival is a Marathon, not a sprint (at least for first timers)