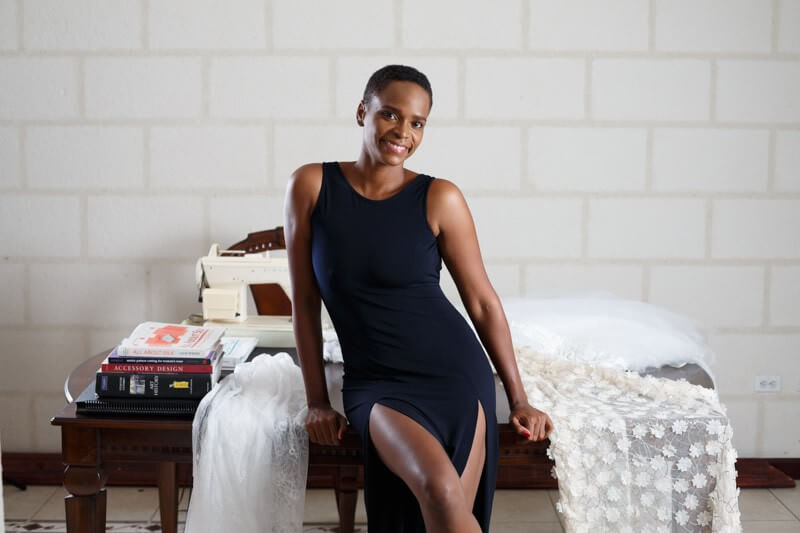 Jaye Applewaite is a former engineer turned bridal wear designer from Barbados. Bit by the fashion bug she decided to take a leap of faith to pursue her passion full time in 2015. Two years later Jaye Applewaite showcased her designs at The Knot Couture Show in New York City, being the only Caribbean based designer out of 75 other designers. We got to see how she felt about changing careers, Caribbean design aesthetics, and the destination wedding industry.
How would you describe your design style?
It's sexy but effortless, I like to keep the dresses light and airy. I love to create designs that fall beautifully and softly on the body – whether it's a fitted dress that fits like a second skin or an airy ballgown with layers of soft delicate tulle that move gracefully. I also love to give the illusion of skin peeking through from behind the layers of the dress.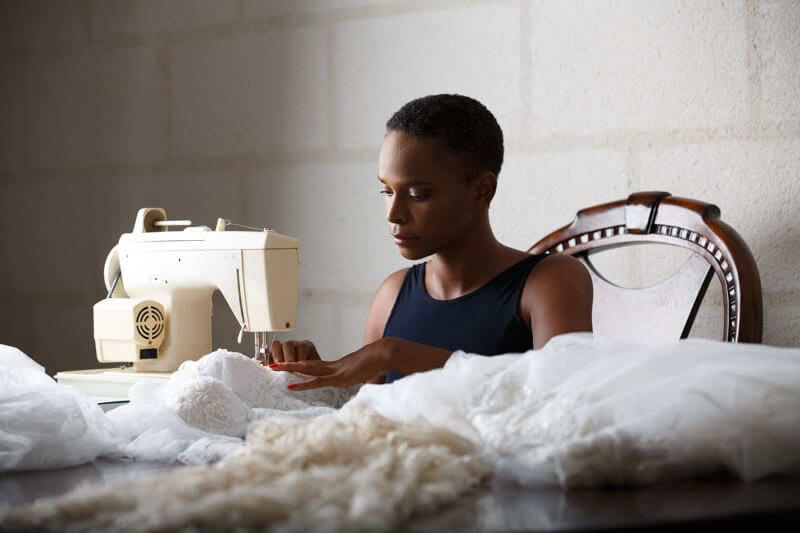 What's unique design aesthetic about a Caribbean designed wedding dress?
The lightness, freshness and movement of the dresses, inspired by the beautiful beaches across Barbados and stunning wedding venues. Also, the designs are effortless, and refreshingly beautiful, much like how I think a bride should be when getting married in such a beautiful destination.
Did you receive family pressure when you wanted to change careers? (we all know Caribbean parents love lawyers, doctors, and engineers)
If anything, my family was surprised, because my background in fashion is very limited, I had no formal training in fashion – design or creation, furthermore bridal fashion. My family is very supportive! Growing up, yes you feel the pressure from society to become a lawyer, doctor, engineer, etc. and I chose the engineering route. But, my younger sister, Kaye Applewaite, graduated 'Designer of the Year' from Parsons The New School for Design in 2013 (after deciding not to pursue a Chemical Engineering/Medical career). I was amazed at her courage to not fall to the pressure of society, and follow her passion. So I knew it would not have been a big deal for me not to pursue a non-traditional career. I am very grateful to have such a supportive family.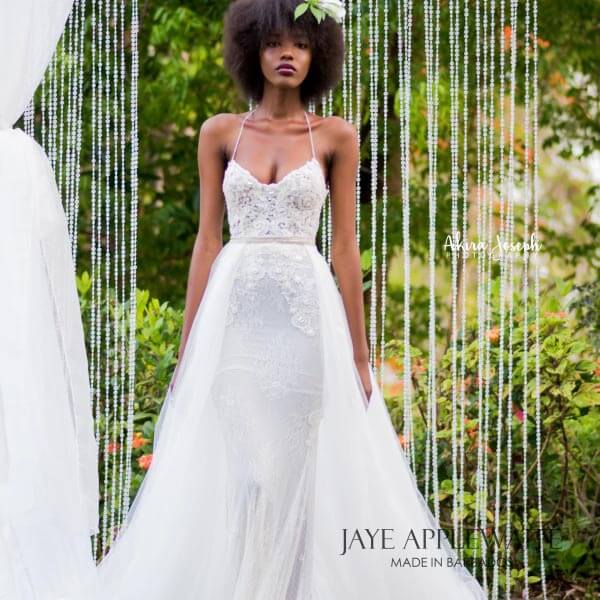 Do you consider showing at The Knot Couture Show a milestone for your career? 
Yes! Definitely. Mostly because it's a new area of bridal for me – ready to wear, retail, collections, etc. So far in my business, the focus has been custom designed wedding dresses, where I work one on one with my brides to create their perfect dress. This is my first collection, and my first step to producing wedding dresses for retail. Showing at The Knot Couture would expose my designs to a much greater audience, and open new doors for my career.
What's your design process with a new client from start to finish?
It all starts when a bride discovers my dresses and fall in love with my designs. After the initial contact, we schedule a consultation. Consultations can be held in person or via video (skype, WhatsApp, etc). At the consultation, we discuss everything about the wedding and the vision she has for her wedding and her overall style. I then take all this information and come up with the perfect design for her by choosing the perfect silhouette, laces, fabrics and details.  Once everything has been confirmed the fun begins, and I create the dress. For brides who are able to see me personally I conduct fittings, and over the course of the fittings the dress comes to life, it's a unique and exciting experience overall to see the dress, progress and transform. Very close attention is paid to the fit and the details of the dress.
The process is slightly different for brides who are unable to see me personally. In this case, I provide them with an in-depth measurement chart and during the process I send them photos of the dress and details. The fabrics I work with are light and have some stretch, which makes it easy to get the right fit.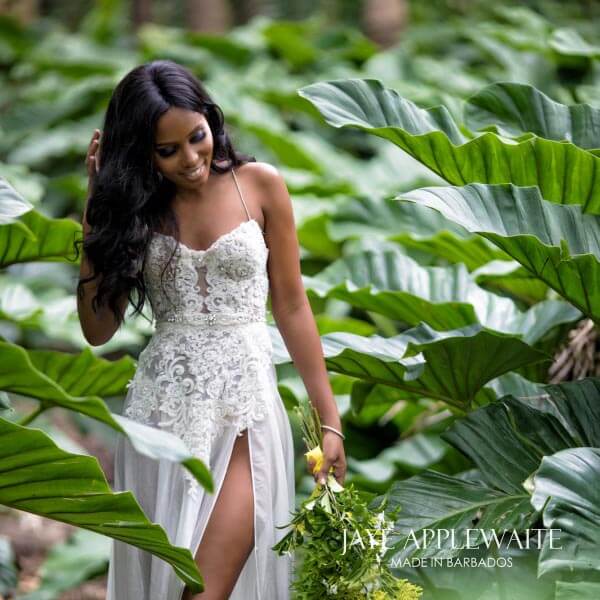 Destination weddings are more popular than ever, how have you been able to take advantage of the influx of weddings taking place in Barbados and how do you plan to grow with the destination wedding bridal industry?
I have been able to collaborate with top wedding vendors in Barbados as well as the Barbados Tourism Inc. on projects to help market and showcase my dresses to destination brides and audiences. I plan to do more collaborations, and market my products more and expand beyond custom made wedding dresses, into ready to wear dresses – elopement dresses, wedding dresses, and reception dresses.
What are your plans for future growth for your business and as a designer?
In terms of the business, I plan to continue to offer custom designed wedding dresses, develop the ready to wear lines and collections, as well as introduce bridesmaids dresses, and evening wear. I also want to continually improve the fabrics and laces, and also incorporate some custom designed laces. I want to develop into a well-recognized brand, known for beautiful, high quality products! It's all very exciting I am very much looking forward to the future! As a designer to continue to develop my skills, my design aesthetic, and my point of view. To constantly learn more about the industry and the opportunities available.