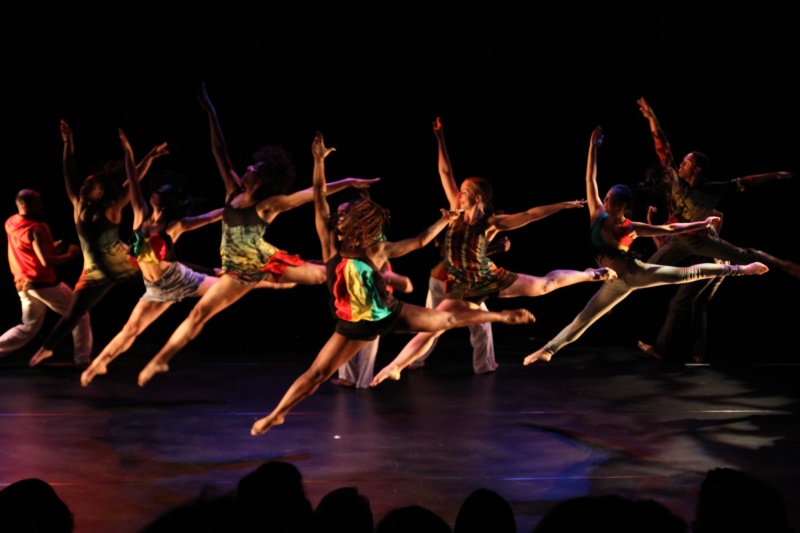 Photo by Christopher Cushman
Dance Your Caribbean New Traditions Festival 2016
is a dance performance festival celebrating contemporary expressions of Caribbean Culture, running from June 11-12, 2016 that includes, 2 evening performances and a post-show discussion and reception.
The festival will feature Facing Home: Love and Redemption by Christopher Walker and Kevin A. Ormsby. The work explores the global impact of Bob Marley's music and the culture of homophobia in Jamaica and the wider Caribbean. In addition, the festival will present NYC-based Caribbean choreographers – Jessica St. Vil, Maxine Montilus, Safi Hariott, Shola Roberts and Dance Caribbean Collective Founder, Candace Thompson.
I had a chance to speak with 
Dance Caribbean COLLECTIVE
 Founder, Candace Thompson about the festival! Be sure to join me there Saturday!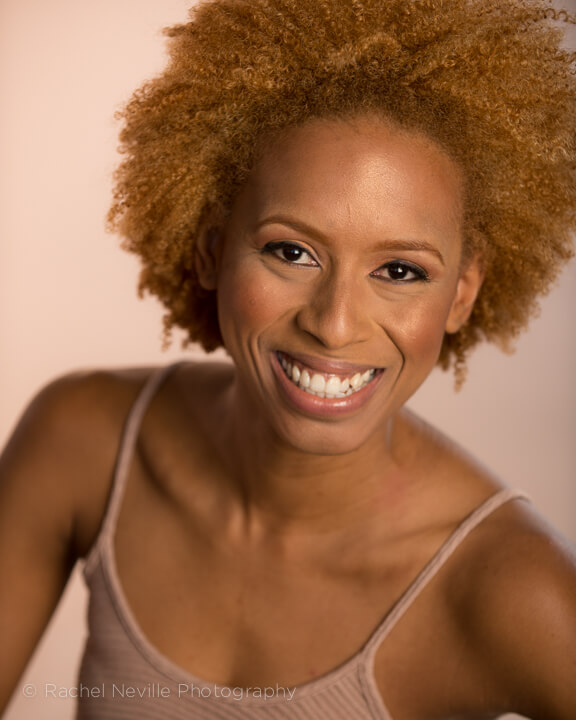 Dance Caribbean COLLECTIVE Founder Candace, photo by Rachel Neville
I started the New Traditions Festival with the aim of uniting the dancers/choreographers from the Caribbean community. A lot of us were working hard in our little corners trying to gain visibility for our work and others were working and performing the work of other Contemporary – American choreographers without knowing where there would be room for their uniquely Caribbean voice in dance. I felt that if we presented ourselves together we could draw attention to our traditions and get the support of the Diaspora.
What is the importance of cultural events like these?
I think the general public doesn't understand the work involved in keeping traditions and cultural knowledge alive. It is work. The choreographers in the program all stay on the pulse of Caribbean dance traditions and practices and use them to inform their work. Not to mention the fact that most of us teach in schools, perform at events, showcases, conferences (many times without being adequately compensated) because we believe in the importance of our culture. Events like this keep the cycle of knowledge going by putting our experiences on a public platform. Additionally, an event that is produced within the community by Caribbean people gives us a chance to present ourselves without filter, as we would like to be represented.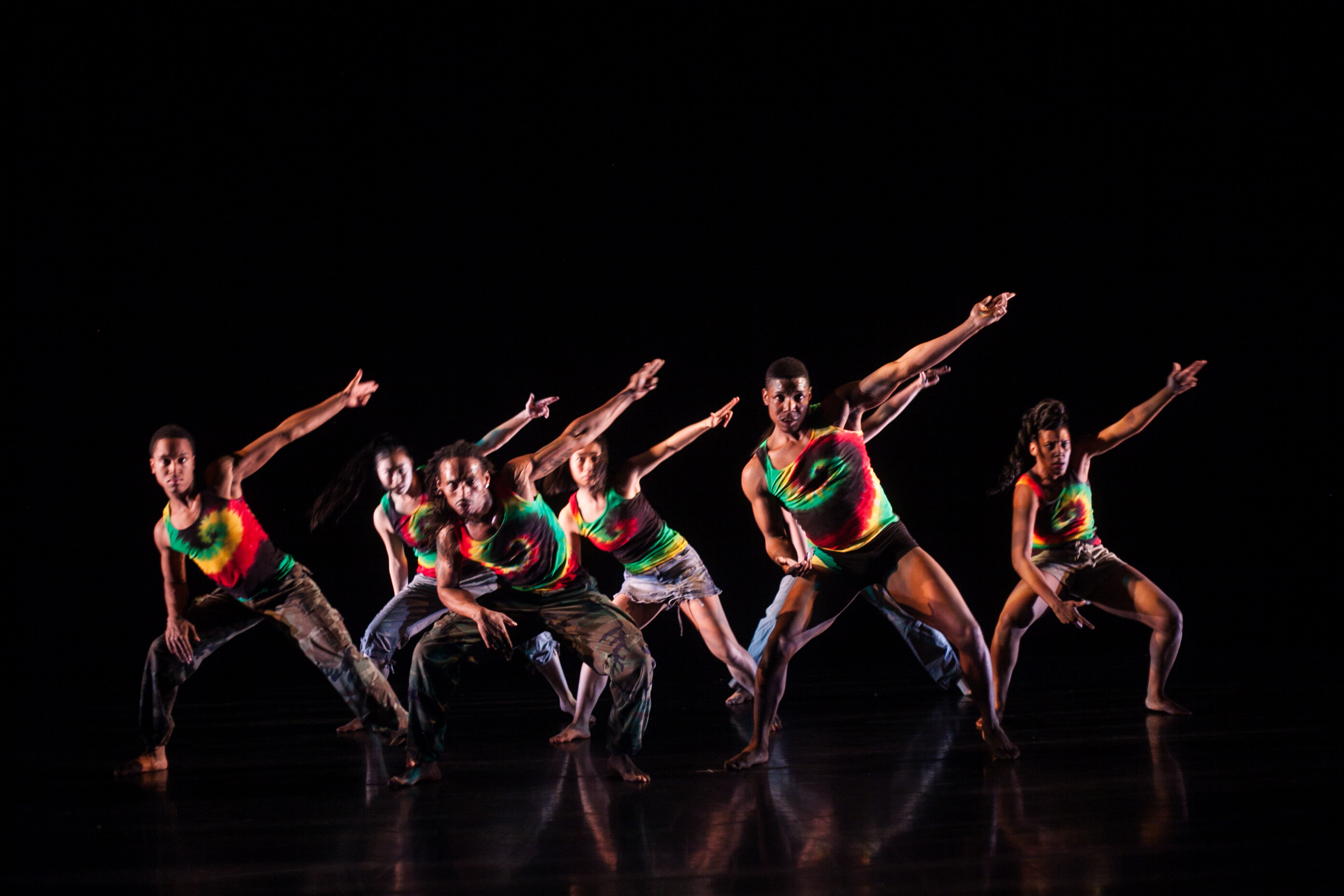 How does Caribbean Culture impact dance and vice versa?
Dance and movement is such a big part of how many of us identify. All of our major festivals and celebrations involve movement – Carnival, Jouvay, Dancehall, Wakes, Orisha rituals, Mashramani, Junkanoo, Parang the list goes on. Furthermore our ways of moving are becoming popular the world over now. Our 'wine' and other dances are making their way to the mainstream. When I first moved to the U.S.10 years ago I would have to explain to most people what Soca was. Now, folks offer it in conversation once they know I'm West Indian!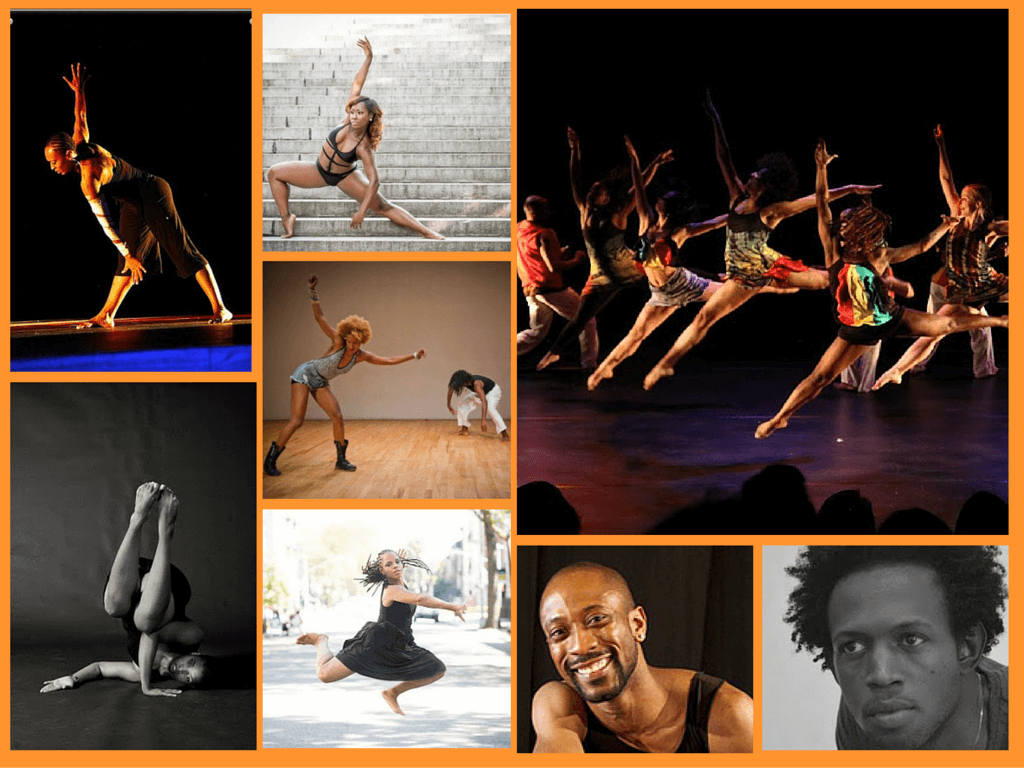 What can people expect from the event?
This festival is creating a bridge between concert dance (i.e. New York City Ballet, Alvin Ailey American Dance Theater, Camille A. Brown & Dancers, Garth Fagan etc.) and our experiences as West Indians. We're using what we know, to create new dance works dedicated to our folks. People can expect to see a part of themselves onstage and some of the issues facing our people. DCC's featured choreographers Chris Walker and Kevin Ormsby, are presenting an excerpt of their work 'Facing Home: Love and Redemption' that explores the global impact of Bob Marley's music—its expression of humanity's struggle and inspiration toward love, redemption and hope— and the culture of homophobia in Jamaica and the wider Caribbean. The full show includes choreographers representing 4 islands; Shola Roberts – Grenada, Maxine Montilus and Jessica St. Vil – Haiti and Safi Harriott and CW + KO from Jamaica. All this plus amazing dancers and a post-show discussion on each night.
On Sunday
we have a reception sponsored by Feedbaq that's open to all attendants once they complete a short survey. It's all encompassing event. We want folks to have a good time with us!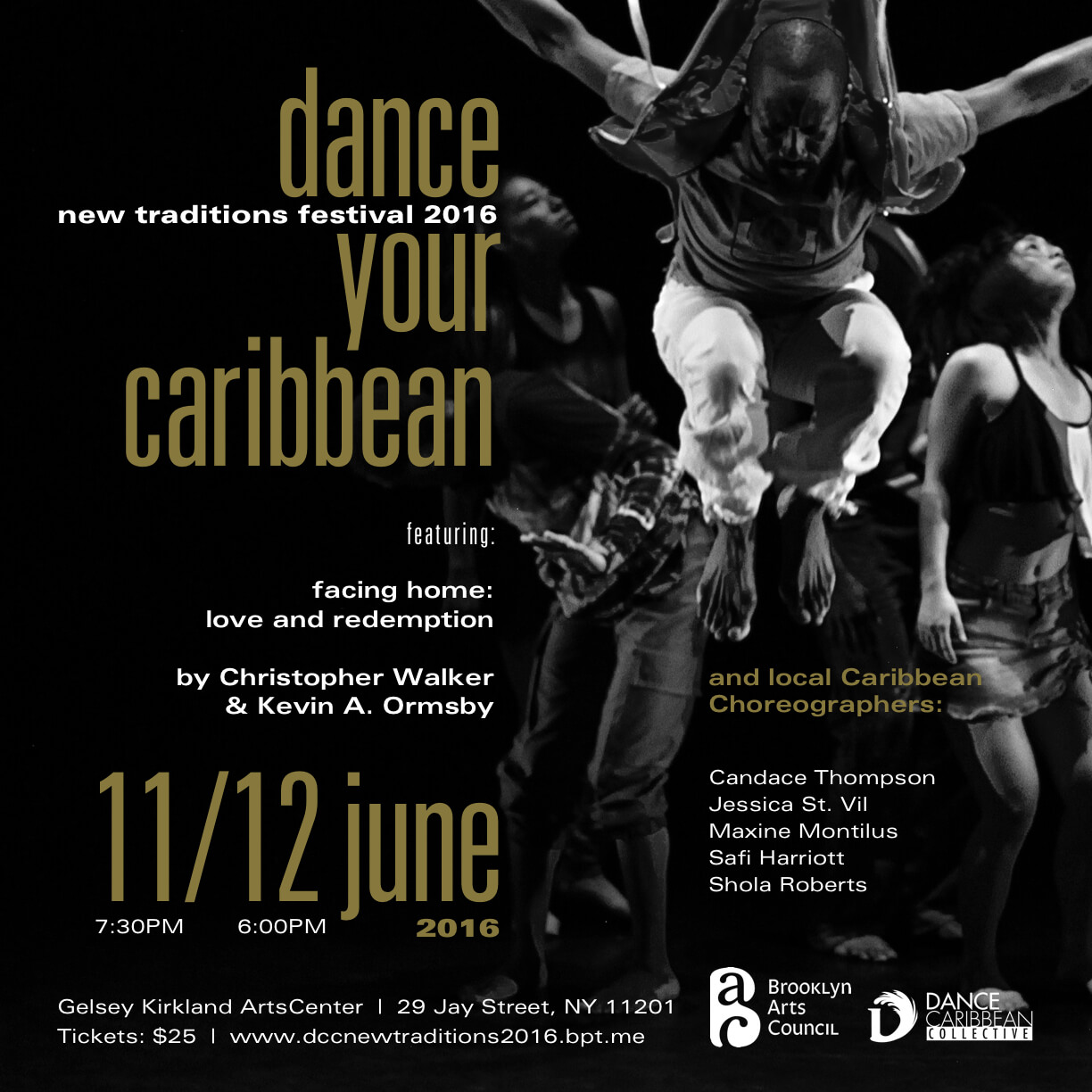 Where: Gelsey Kirkland ArtsCenter (DUMBO) 29 Jay Street Brooklyn, NY 11201
When: Saturday, June 11th, 7:30pm | Sunday, June 12, 6pm
Tickets: $18 Seniors/Students | $25 General | $42 Two Day Pass – See both nights of the show (each night's run presents different local choreographers) | $50 Premium Ticket (includes pre-show reception on Saturday /post-show reception on Sunday)
Purchase tickets: https://dccnewtraditions2016.bpt.me