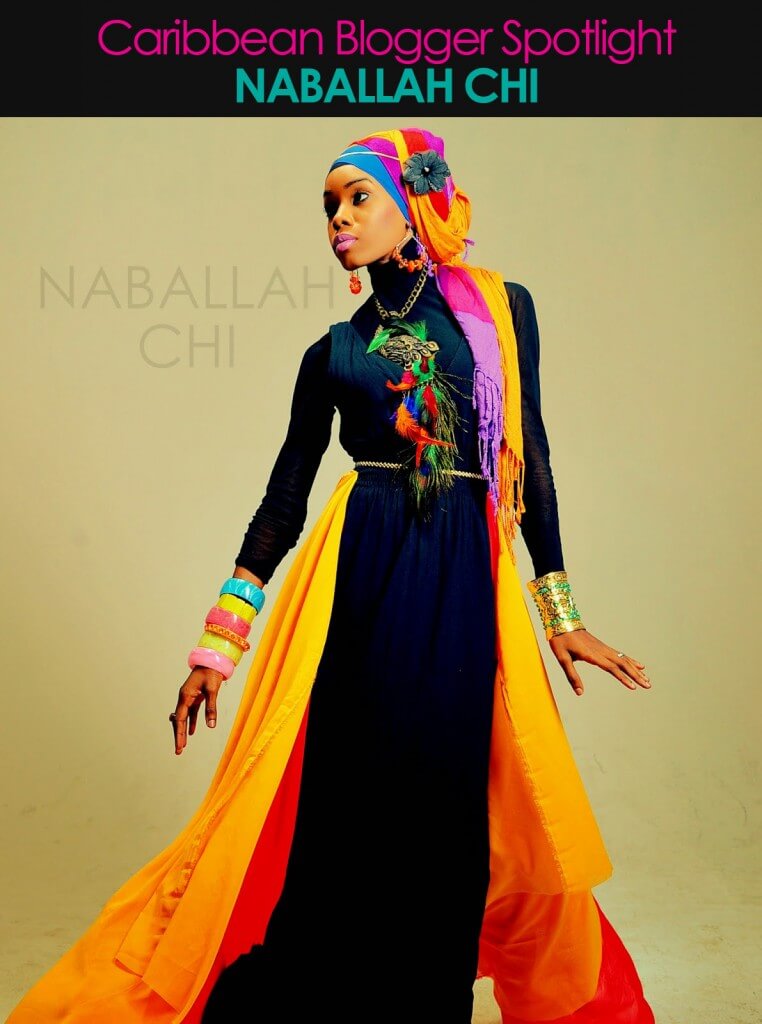 Photos by: L.I.M.E Photograpahy, Bruno Chi and Luis Young
I was delighted when Caribbean blogger Naballah Chi reached out to me to check out her blog. Upon viewing her site I immediately wanted to feature her for the Caribbean Blogger Spotlight. This Fashion Muslim blogger based in Trinidad & Tobago exemplifies the diversity of the Caribbean. Her unique voice and amazing photos are awe-inspiring. I was completely intrigued ability to effortlessly remain true to her muslim faith while displaying her passion for fashion prints and colors. As a fellow style blogger we (myself included) are inundated with what style bloggers are "supposed to look like", and with that come sameness; Naballah brings a refreshing look at fashion blogger with incredibly imagery that is anything but typical when it comes to fashion blogging.
Why/How did you start blogging?

 I've been meaning to blog, ever since I entered university in 2008 but I guess I procrastinated a bit…okay a lot because I officially started last year (2013).  I was especially inspired to blog, given that I wrote a lot and always liked providing my own perspective on things. I've also been highly inspired by my  travels, love for fashion, photography and off course being able to share with others my love for fashion on a whole. It only seemed fitting that I started a blog to document my personal creative perspectives. I like being able to share with others and interact with like-minded people. It's been a blast so far!
How would you describe your style?
 Eclectic: Classic but fashion forward, urban, polished, very DIY (I make a lot of my own clothes). I love bright and bold colors and prints,  so I vary wildly between coordinating colors, deliberately mismatching them. I don't like colors too one-dimensional (white and black being an exception), I prefer completely disconnecting colors.
[click to continue…]
Tweet This Post
{ 0 comments }