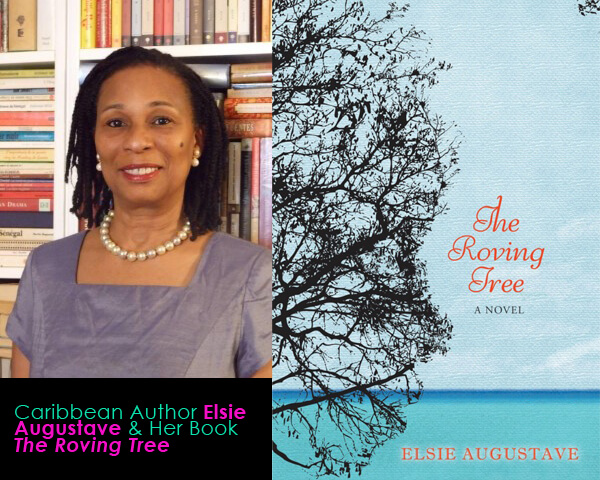 The Caribbean has no shortage of authors, however unless you seek them out or a friend recommends you may believe that our stories aren't being told. Maybe no in the mainstream, but it's always refreshing to read about new authors who are writing about the cultural transitions of migrating from the Caribbean, an experience shared by so many in the Caribbean.
Elsie Augustave is a teacher and first time author with degrees from Middlebury College and Howard University in foreign language and literature. Her dedication to excellence in her field has been acknowledged through numerous international grants for continued studies allowing her to pursue her passion for culture in Senegal and France as a Fulbright Scholar. Augustave currently teaches French and Spanish at the renowned Stuyvesant High School in New York City, and is also a consultant for the College Board.
Augustave has been featured in a number of publications including the New York Times, Kreyolicious.com and making Essence Magazine's summer reading list. I featured her book as part of my Mother's Day Gift Guide this past May and had a chance to interview the Caribbean author. She spoke about penning her first book, her proud Haitian heritage and 2nd/3rd generation Caribbean battling cultural identity.
Tell me about your Haitian upbringing?
I grew up surrounded by maternal and paternal extended family, who often visited our home in Port-au-Prince. What I remember the most is the summer vacations with those relatives in rural Haiti, where I learned to appreciate folk life.
What were some of your challenges you had to overcome migrating to a new country at a young age?
The most challenging experience for me when I came to the United States was to break language barriers. At that time, bilingual education was in vogue and since there was a relatively small Haitian community in New York, the guidance counselor assumed that I was of Hispanic descent and sent me to a class where everyone spoke Spanish. While I learned English along with them, I also learned Spanish because they became my only friends, and they only spoke Spanish among themselves. In addition to that, some of the subjects were also taught in Spanish.
Tweet This Post
{ 0 comments }