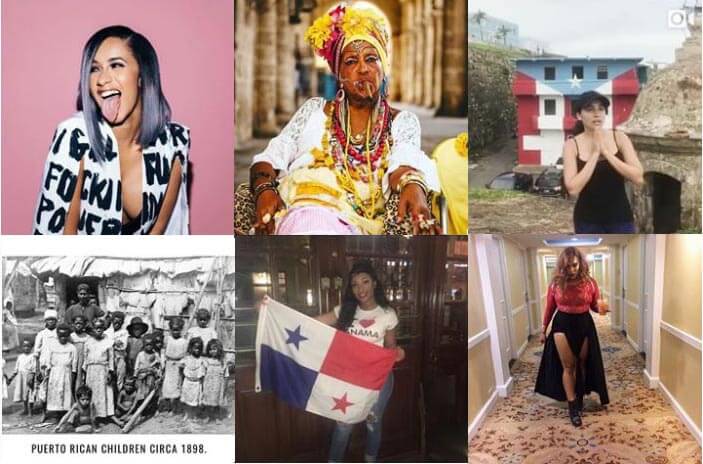 Latino culture is so multifaceted. With unique history from each country, sharing a common thread of language, similarities, and differences, Latinos are educating the masses by sharing on social media.  We're getting a first-hand look at how Latinos impact global pop culture through art, politics, entertainment and more. As Latino culture continues to penetrate that mass it allows for more barriers to be broken which gives a better understanding of ALL aspects of Latino culture.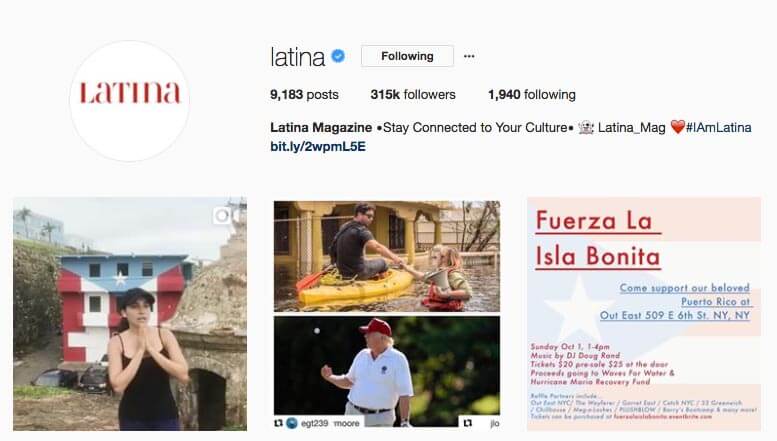 For over 20 years Latina Magazine has been heralding the stories of Latina women in America. It's a must to follow the media mainstay which, with award-winning content that covers Latin culture, style, beauty, food, music and celebrities, and to create products and services that always have, at their core, the real Latina woman—her unique needs, her unique lifestyle.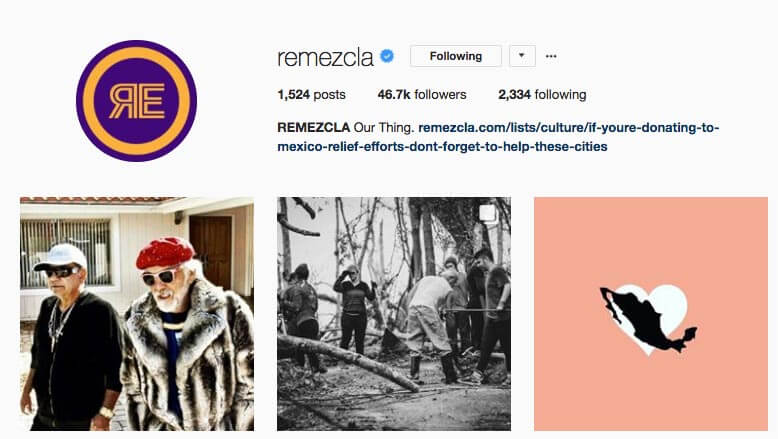 Remezcla started as a grassroots project among writers and creatives. The creators shared one common point of view: there were so many great stories about new Latin music, culture, and events that no one was covering. "Traditional Latin media was not for us. We were called "alternative," but to us, what we were covering was our new mainstream. Along the way we met so many like-minded friends in other cities and countries that it sparked a movement."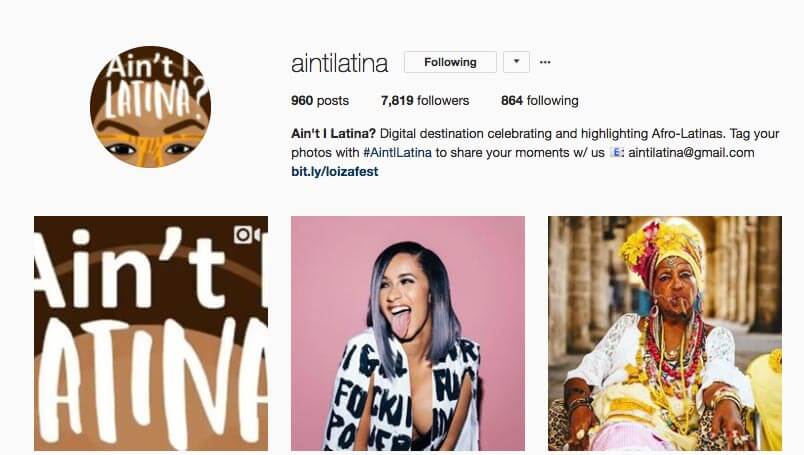 Ain't I Latina? is an online destination created by an Afro-Lantina for Afro-Latinas. Inspired by the lack of representation in mainstream media, as well as Spanish-language media. Janel Martinez, a journalist and New York native, wanted to create a space where millennial Latinas can celebrate their diversity.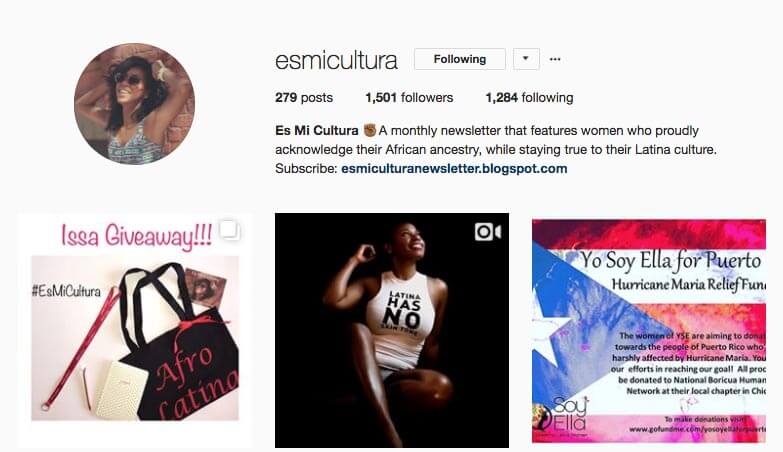 Launched during Latino Heritage Month 2015, Es Mi Cultura is a monthly newsletter that provides readers with positive examples of women who proudly acknowledge their African ancestry, while staying true to their Latino ethnicity and culture.
Need comedic relief, check out Being Latino with cultural parodies that anyone can relate to.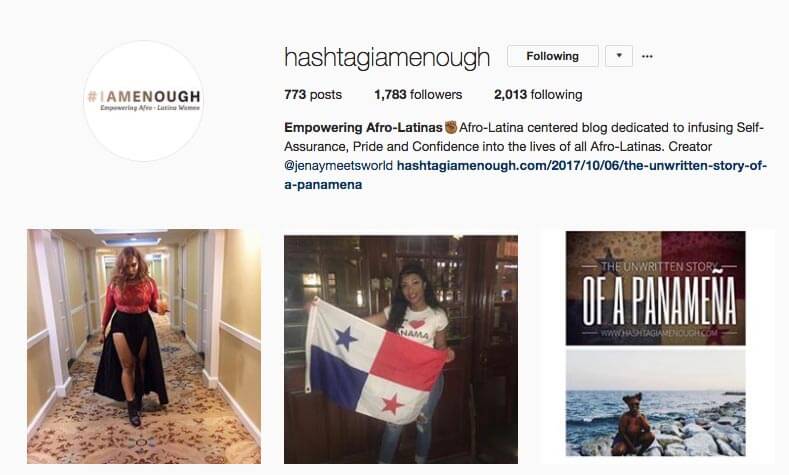 An extension of her blog with the same name creator, Jenay Wright as a guide to every Afro-Latinas individual experience.Empowering Latinas, Afro-Latina centered blog dedicated to infusing Self-Assurance, Pride and Confidence into the lives of all Afro-Latinas. Each story is crafted with passion to give Afro-Latinas a voice to express themselves and love the skin they are in.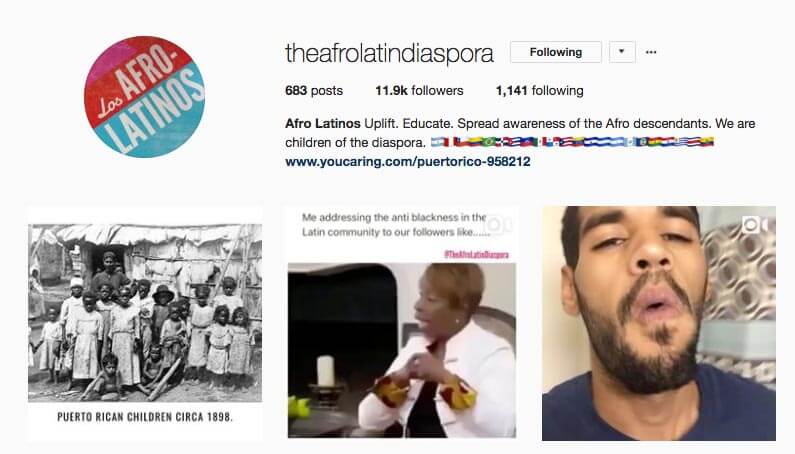 Children of the diaspora with a mission to Uplift. Educate. Spread awareness of the Afro-descendants.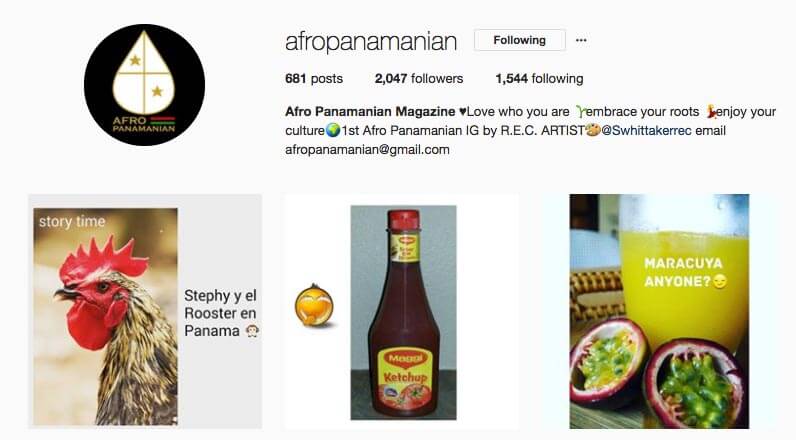 Celebrating Afro-Panamanian culture exclusively, covering art, culture and more. Curated by artist S. Whitaker (Stephanie Whittaker)