I recently took a trip to southern California to visit family. Although it wasn't my first time, I haven't been there in years and it was a first the my boyfriend and our baby girl Cheeks. My older sister met us out there and so I got to see my adorable nephew whom I nicknamed Chubb Rocka A! We had a blast for a few days at the beach, doing tourist things and enjoying my favorite past time of food and family. I'll let the pictures speak for themselves.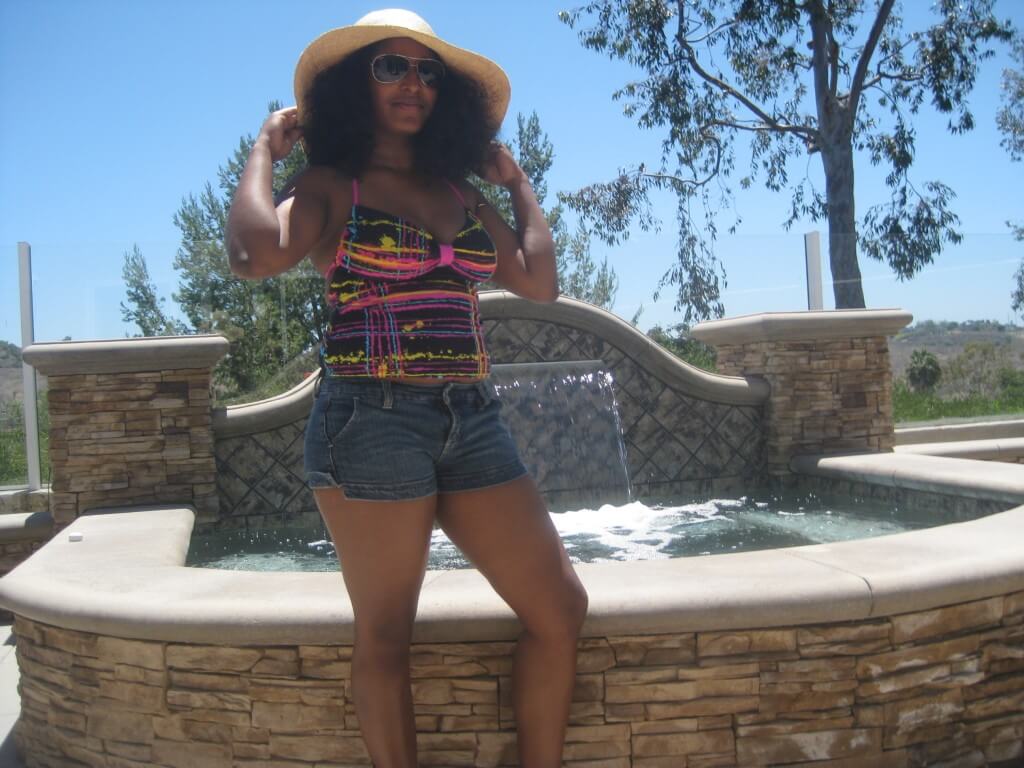 Ready for the beach in my Target bikini, floppy straw hat and jean shorts.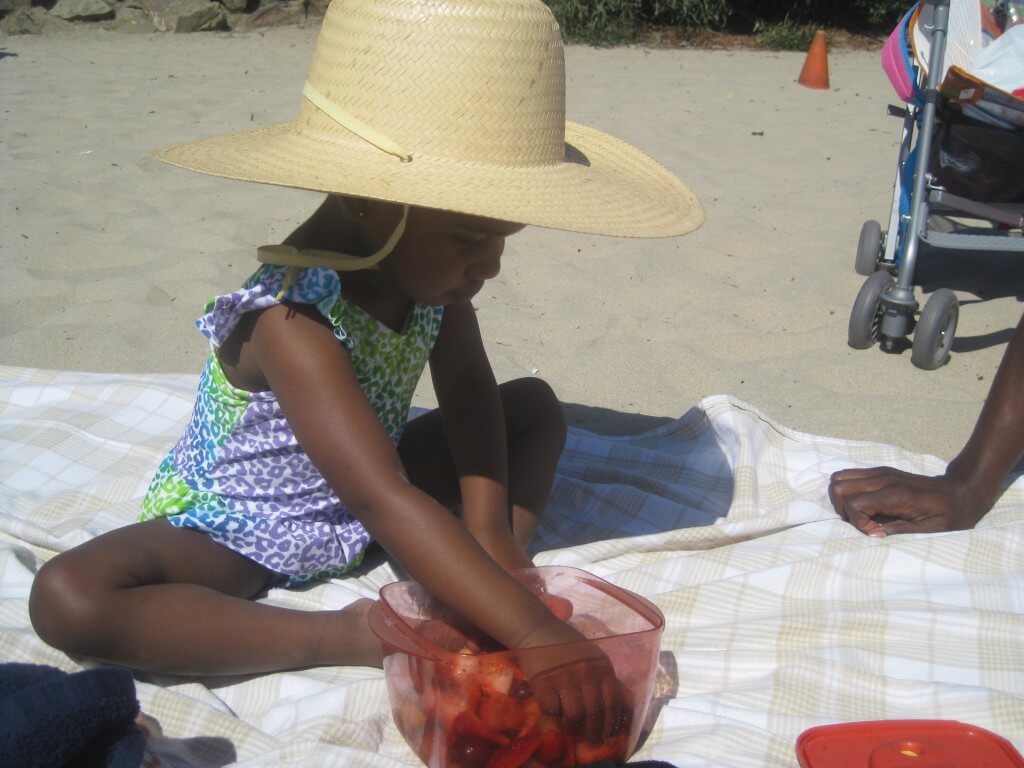 Cheeks had her straw hat on the beach too! She took a break from playing in the sand to snack on some fruits.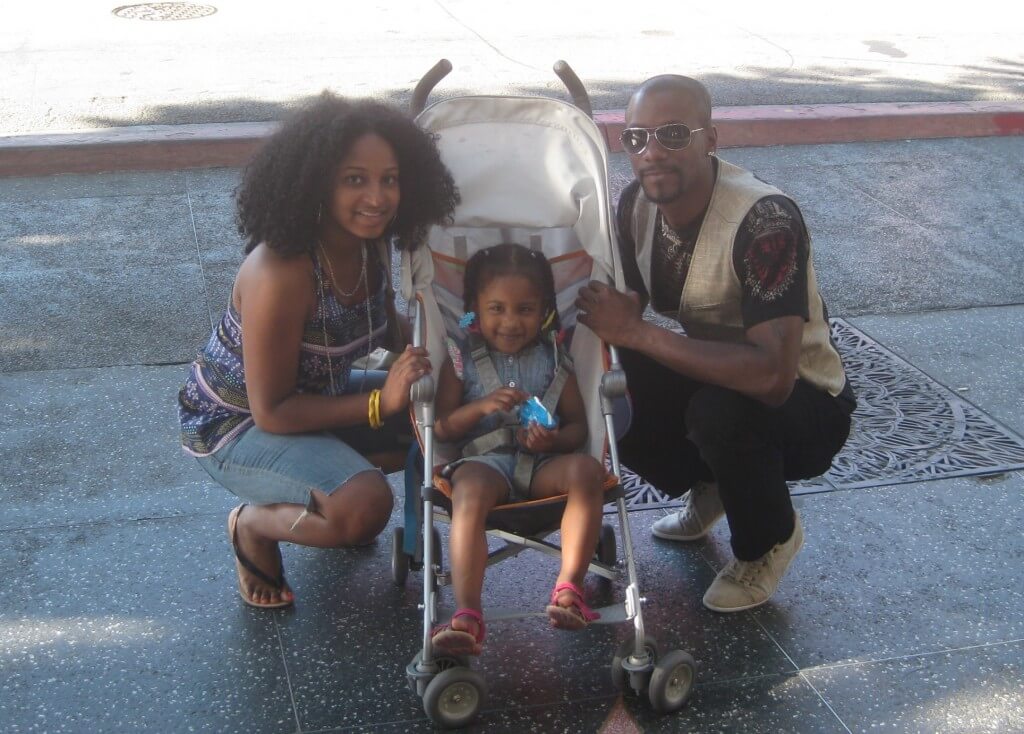 Hollywood swingin'! We took a trip to Hollywood Blvd to see the stars. The area is much nicer than when I first visited. Much more like Times Square in addition to the souvenir and tattoo shops.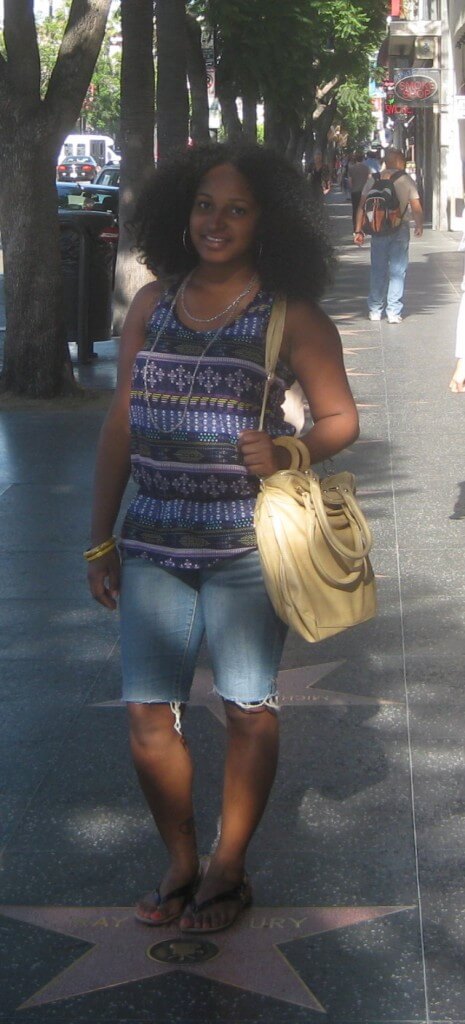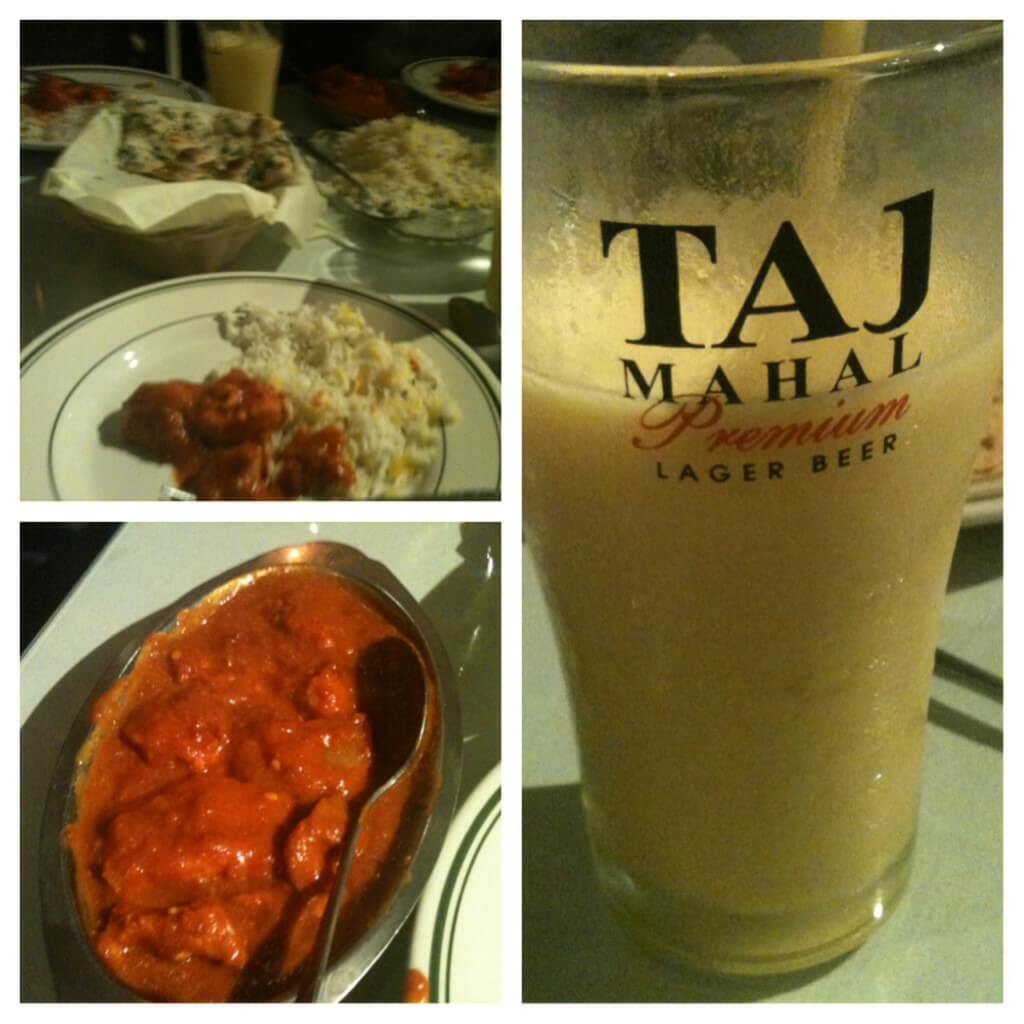 We ate a really nice Indian restaurant call Natraj. Of course I had to get a Mango Lassi along with a spicy chicken and potatoes dish.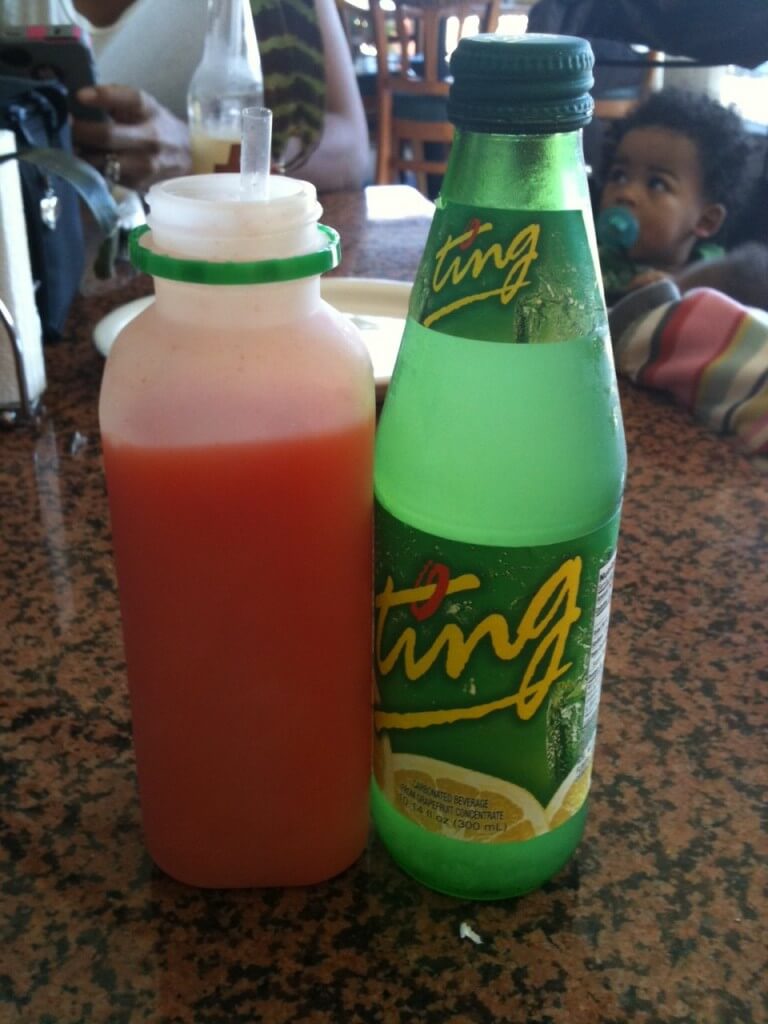 Fresh off our five hour flight we found a Jamaican restaurant in L.A. called We Jammin' and this fresh watermelon juice was amazing! The price for food was way too high ($14 for a small jerk chicken), but then again it is L.A.!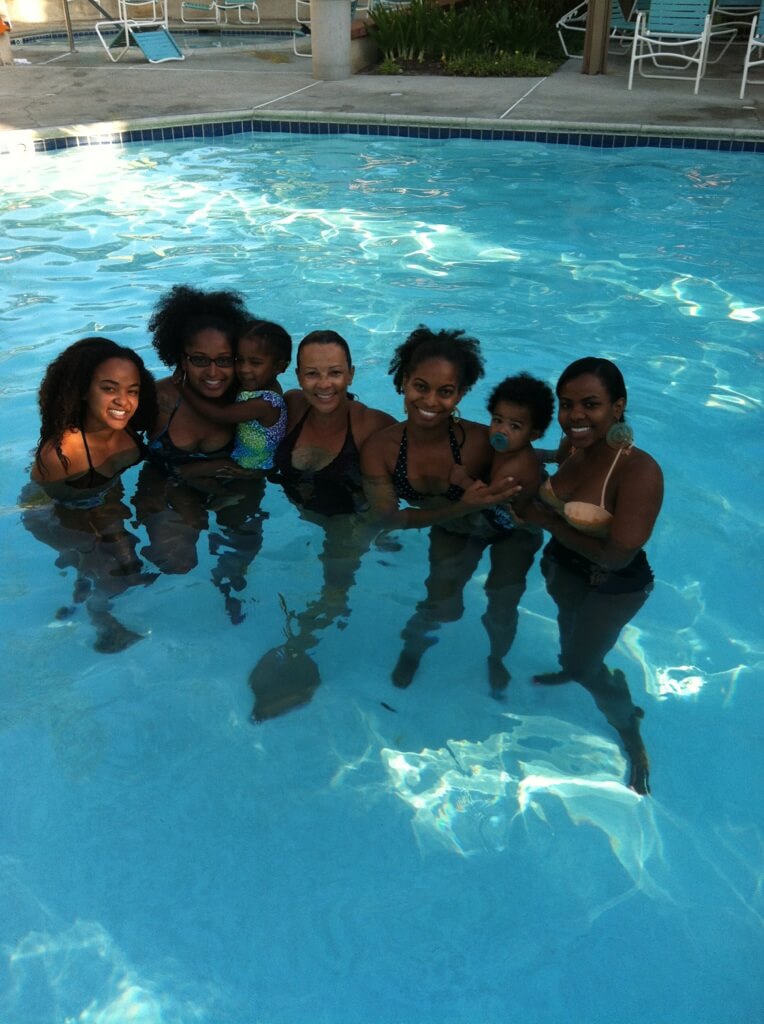 Both my younger sisters are on the ends and Mama D's in the middle, good time in the pool!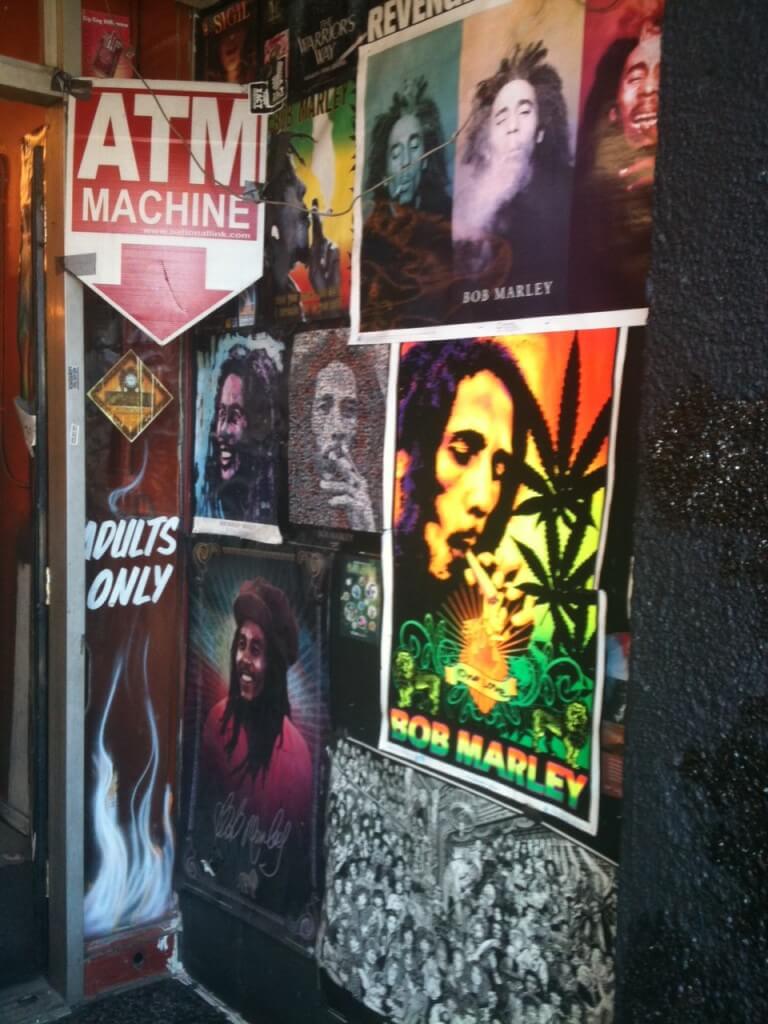 And of course I spotted some Bob Marley posters I had to share. (View more pics in the gallery)
Tweet This Post