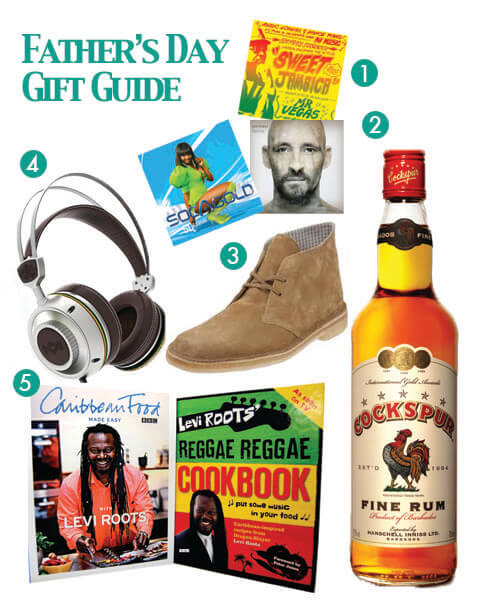 1.) Music – If your dad loves music, but hasn't been able to keep up with the latest releases get Dad an iTunes gift card and give him a list of albums that he can download Mr. Vegas "Sweet Jamaica", "Soca Gold" compilation album, Gentleman "Diversity".
2.) Rum – Cockpur is a rum made in Barbados that any Dad would enjoy and it's a great alternative to wine, whiskey or gin (If you can't find Cockspur at your local distributor? Try Appleton).
3.) Clarks – A nice pair of classic Desert Clark's will stylishly take Dad through the summer and into fall.
4.) House of Marley Headphones – Dad can listen to all his favorite music Marley style with these chic over the ear head phones.
5.) Levi Roots Cookbook – If your Dad loves to cook a Caribbean food cookbook is a great way for him to try new dishes in the kitchen!
Tweet This Post