I love food! I love to eat it more than cooking it, but I've become quite the mini chef (I spent wayyy to much time watching the food network) So I'm introducing food features here on Style & Vibes every Friday! Whether it's my own recipes, recipes I'm trying or having an occasional guest post from my sister (who's vegetarian and has some amazing recipes herself). As a personal rule for myself to not cook the same meals day after day (I really only cook 3-4 times a week) I've been trying to have try at least one new meal a week, adding some different flavors to my food palette. Curry Shrimp is an easy introduction and personally one of favorite dishes.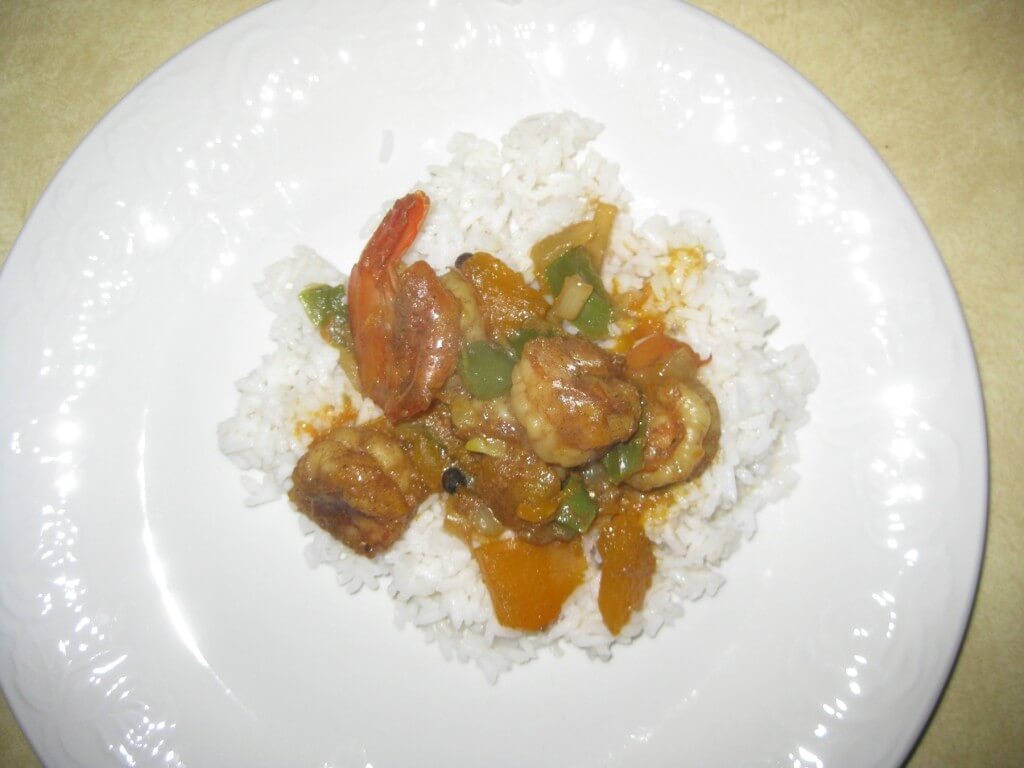 Small Piece of Pumpkin
20-30 Shrimp Uncooked shrimp
½ Green Pepper
½ Medium Onion
2 or 3 cloves of garlic
Salt
Ground Pepper
Curry
Dried Thyme
Pimento Seeds (optional)
Curry is a staple in pretty much any Caribbean home, although I don't make a blend of my own curry (maybe I'll get there some day) the grocery store in my city has a great variety of spice and even has an entire aisle dedicated to international spices and foods (Caribbean, Indian, Spanish, Polish etc.) so I buy the Jamaican Choice curry powder and keep in on hand as my "go-to" for anything curry.
Curry shrimp is easy to cook and doesn't take a long time. You can add any vegetables you want, but I love it with pumpkin. It's a dish my mom use to make and I've been able to easily replicate.
Season the shrimp with salt, pepper and a teaspoon of curry powder and let it marinate for about 10-15 minutes. Dice the green pepper, onion and garlic. Peel the skin off the pumpkin and thinly slice so that it can cook a little faster. Use a pan to sauté the vegetables in a little oil, cook until the pumpkin is soft. Add the seasoned shrimp and pimento seeds if you have them and cook for 10 minutes. Serve over white rice.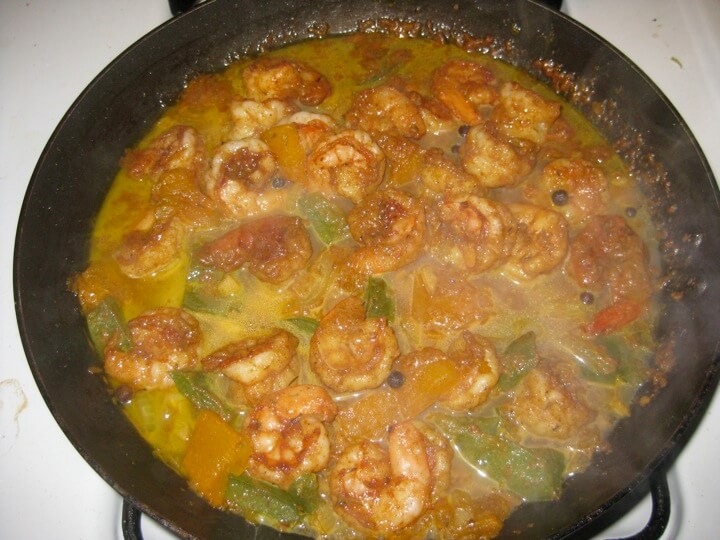 Tweet This Post