I love graphic tees! They're the perfect for a casual days with a pair of jeans or dressing up underneath a blazer, not to mention you can always get insight to someone's personality through their choice of graphic tees. I recently met with Shari Neal creator and designer of graphic t-shirt line Bon Bon Vie, she recently added jewelry to her Spring 2012 collection.
Bon Bon Vie is the creation of self-proclaimed t-shirt addict, web developer, and sometimes art director/designer Shari Neal. In 2010, she realized that she could design and wear her own stuff instead of spending her whole paycheck on t-shirts. What started as a small personal project quickly blossomed into a successful online store. I couldn't help but browse a few of her tees to see that the Belizean designer had a few island inspired tees that caught my eye as well.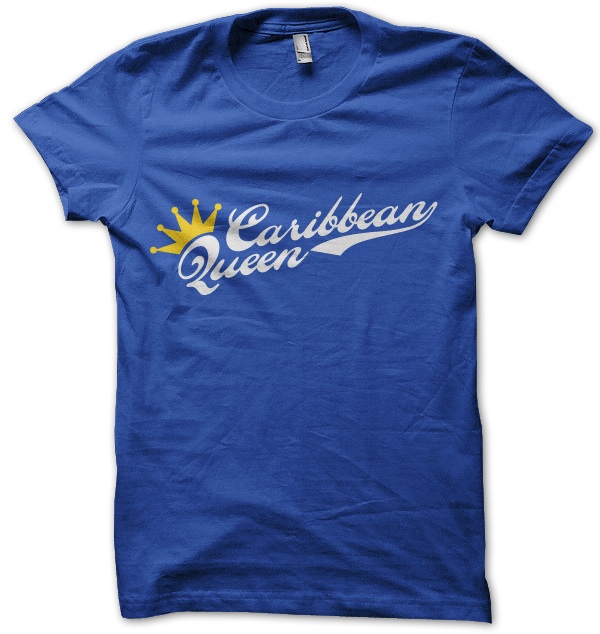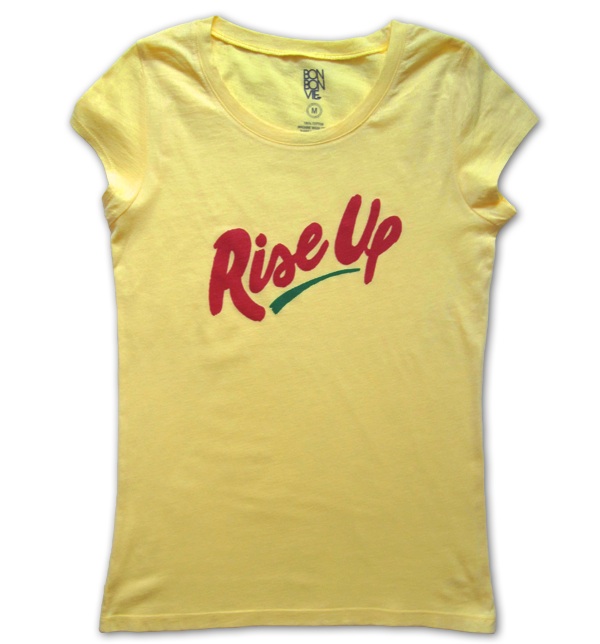 Style & Vibes: How did you start your line?
Shari Neal: It started off as just a whim. I knew I wanted to do something. I liked graphic t-shirts, I liked fashion so why not try to mix them all together, so I decided to start making graphic t-shirts.
S&V: So you started with the t-shirts and branched off into jewelry?
SN: Yes. The jewelry is very new, just a few weeks.
S&V: How did you transition from starting you line to really promoting it, courting buyers, press, tell me about that journey.
SN: It's definitely a lot of work. Luckily I know a few bloggers, so when I first launched the line I asked everyone I knew to write about the line, luckily no one thought it was whack (laughs) that's kind of how it started. As far as buyers, people actually reached out to me. I did find that when they reached out to me and we started talking about pricing, they weren't as serious. But when I started reaching out to stores I really liked and if they liked my shirts we worked out an agreement to for them to sell it.
S&V:From a production standpoint, how does your design process work?
SN: I design them, but I have a printer that does the shirts. Ideally I would love to print them myself, but the space and amount of equipment I'd need, that's something I'd have to think about down the line.
S&V: Where do you see your line in the future?
SN: I'd definitely like to expand into more accessories. Different kinds of accessories and other things outside of t-shirts. I'm not really sure what that is yet, but I would like to see it continue growing.
S&V: How was it setting up your e-commerce site?
SN: Luckily it didn't take too long. I knew about e-commerce because I was a web developer for quite a few years before I started my business so it wasn't too daunting of a task.
S&V: What advice would you give to other young designers?
SN: It's a lot of work. Make sure you do your research. Everything thing that could go wrong will go wrong so be prepared. Keep at it and go for it!
S&V: What's your favorite T-Shirt that you've made?
SN: My favorite is Brownskin Lady, it's the shirt that sells the best, but it's also the shirt that I first designed. It was one of those ideas that just came to me and as soon as I designed it. I knew people would buy it. So it has a special place in my heart.
Be sure to check out more from Bon Bon Vie and the new Spring 2012 Collection. Follow Shari on Twitter and on Facebook
Tweet This Post