I found Miss Lucy's Blog through our Caribbean connection on Twitter after I wrote about Macys collaboration with Haitian's Artisans through Heart of Haiti. Personal blogs are about the connection between the blogger and their readers, and Lucy has a great way of giving us readers a peak into her life, opinions and musings. Lucy's sense of style is fabulous and her positive attitude exuded through each post easily made Miss Lucy's Blog a new favorite. Not to mention I became a member of Fashion/Beauty Friend Friday after seeing her participation on her blog (more on that this Friday!) Get to know fellow Caribbean Blogger Lucy and about her journey through blogging.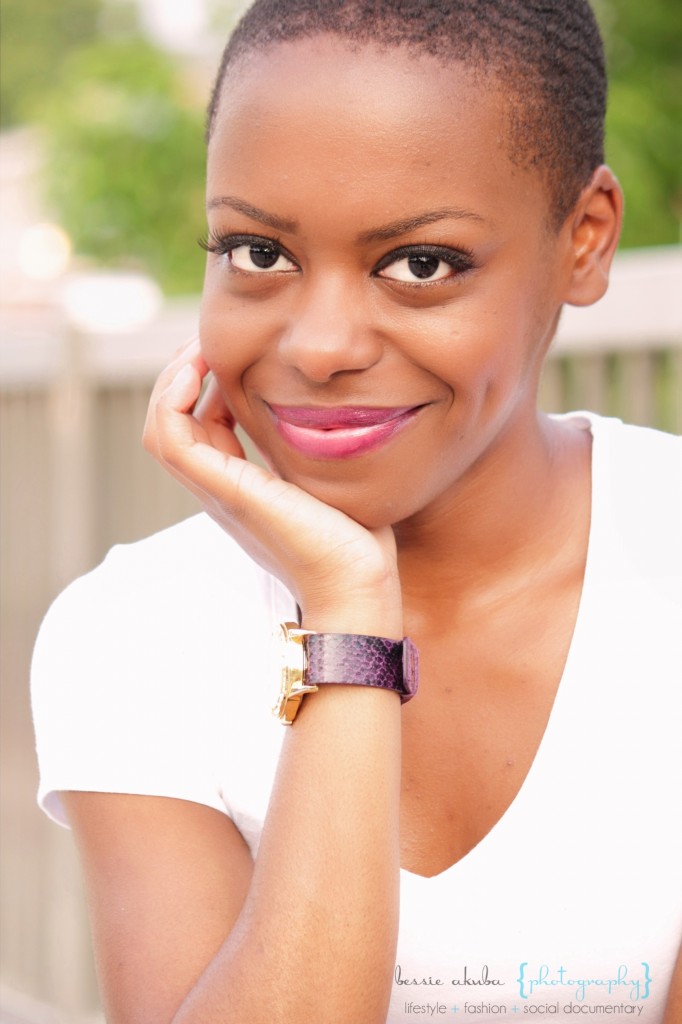 Tell me about your Caribbean Background, and ways that you embrace your culture?
My parents are from Haiti. Although I was born in America (Florida), I've always called myself Haitian. But I guess technically I'm Haitian-American. I've never been to Haiti but I've grew up surrounded by Haitians. That's pretty much like being in Haiti. Lol.
Growing up, my grandparents had a garden. It was like they recreated Haiti in their backyard. Herbs, fruits, vegetables, chickens AND roosters. They were cool like that. Being surrounded by people who spoke Creole and eating the food, it was hard not to be proud of my culture.
Describe your blog in one sentence.
Miss Lucy's Blog is like sitting under a palm tree, drinking a tall glass of lemonade, while enjoying a nice Summer breeze.Refreshing. At least I hope!
What made you start a blog in the first place?
Initially, it was supposed to be a 365 day journey chronicling my photography. I started blogging in January 2010. Early into my project, I decided that I didn't want to be a photographer anymore. So I just blogged about whatever I wanted.
What are some of the challenges you face as a blogger?
Being consistent without feeling the pressure to write. I'm not in it for following or to be famous. Blogging is therapeutic. And sometimes, I like to share what's on my mind. And maybe it'll be on someone else's mind enough to spark a conversation.

What keeps you motivated, even on those days you don't feel like posting?
When a random person or a close friend tells me about something specific that they read on my blog, that makes me happy. Sometimes, I don't feel like anyone is reading. Sometimes I truly feeling like I'm writing in an online journal. I forget that it is public information. So when someone I don't know says they like my blog, or when a friend says they liked what I wrote, it reminds me that what I write matters to someone. It may not be the whole world but I need to keep writing because someone wants to read it.
What do you hope to accomplish for your blog?
I want my blog to represent me as someone who strives to do good. So far, I think it is doing a pretty good job conveying who I am and what I believe in but I still have a ways to go as far as branding and focusing on my niche (yay for social media!). I want my blog to say that Lucy believes, feels, loves and cares.
What advice would you give to anyone who wants to start their own blog?
Figure out what you're passionate about and just start writing. Be true to you and your style. You already know who you are. Trying to compare your blog to another will only confuse you and steer you off your pre-destined path.

Who are some of your favorite bloggers right now?
Oh Lord. Let me just say that if there were ever a job I could do, it would be finding new blogs. I discover at least two new blogs a day. And they're all AMAZING! I've always loved street style fashion blogs. A few of my absolute favorites are The Sartorialist, Fashion Bananas, Karla's Closet, Kendi Everyday and Zarna's Runway.
How would you describe your personal style?
My style is when Carrie Bradshaw meets Audrey Hepburn. A bit of an organized chaos. I make messy look good, sometimes. Other times I'm very prim and proper with a twist of edge and pop of color. I have NO idea what to call my style.
What are you Vibin' to right now?
I'm a pop music lover. Britney Spears is back and I can't get enough of her music. And my other loves, Rihanna and Lady GaGa.
Be sure to check out Miss Lucy's Blog and follow her on twitter @Lucy_Pearl